Women with epilepsy do not have an increased seizure rate during pregnancy as long as they have their medication levels carefully monitored, a new study suggests.
The study showed very similar fluctuations in seizure rates in women with epilepsy during pregnancy and the peripartum period to that of a group of matched nonpregnant controls.
"Our results show that pregnancy in and of itself does not increase seizures in women with epilepsy in the setting of recognition of increased drug clearance and increased medication dosing as needed," lead author Page Pennell, MD, professor of neurology at Harvard Medical School, and Brigham and Women's Hospital, Boston, Massachusetts, told Medscape Medical News.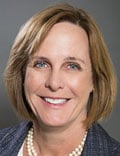 "This is very much a reassuring result," Pennell added. "Women with epilepsy are generally scared about pregnancy. While many want to start a family, they don't want to risk their seizures getting worse, which has been a concern. Our results show that they don't have to worry about that — that their risk is no different to that of non-pregnant controls, as long as they have their medication levels monitored."
The study is published online in the New England Journal of Medicine on December 23.   
Pennell explained that the study was conducted to generate some reliable data on seizure frequency during pregnancy.
"Women with epilepsy were being discouraged from starting a family as it was thought seizures worsened during pregnancy and could be hard to control, but there has been very little research on this," she noted. "While we now have newer safer epilepsy medications for use during pregnancy, there has been concern that they may not be as effective in controlling seizures during pregnancy, and again there is no hard evidence to answer this question."
The current National Institutes of Health-funded study compared the frequency of seizures during pregnancy through the peripartum period (the first 6 weeks after birth) with the frequency during the postpartum period (the following 7.5 months after pregnancy) in 351 women with epilepsy from 20 clinical sites across the United States. 
A control group of 109 nonpregnant women with epilepsy matched for age, race, seizure type and frequency, and medication, was also included.
The most commonly used medications were lamotrigine and levetiracetam.
The primary outcome was the percentage of women who had a higher frequency of seizures that impaired awareness during the pregnancy/peripartum period (epoch 1) than during the postpartum period (epoch 2).
Results showed that among the 299 pregnant women and 93 controls who had a history of seizures that impaired awareness and who had available data for the two epochs, seizure frequency was higher during epoch 1 than during epoch 2 in 70 pregnant women (23%) and in 23 controls (25%) (odds ratio, 0.93; 95% confidence interval, 0.54 to 1.60).
"The two groups had an almost identical increase in seizure frequency during epoch 1 which corresponded to the pregnancy/peri-partum period in the pregnancy group," Pennell commented.
"The increases seen in epoch 1 versus epoch 2 fit with the natural variability of seizure frequency as we can see from the control group," she pointed out.
At the same time, 14% of the pregnant women had seizure improvements during the pregnancy/peripartum period and improvements were reported by 11% of the nonpregnant group during the same period compared with epoch 2.
"Very few previous studies have followed women with epilepsy during pregnancy in this much detail, and this is the first study that we know of that has included a control group," Pennell noted.
"Without the control group, we could have thought that it was the pregnancy that was causing increased seizures in some of the women, but we saw almost identical results in the control group."
The researchers also found that 74% of the pregnancy group had a medication change during pregnancy compared with 31% of controls, and that the vast majority of these involved medication increases that occurred in 70% of the pregnancy group versus 24% of controls.
Pennell explained that over recent years there has been increased awareness among neurologists about the need to monitor epilepsy medication levels in pregnancy because of the increased clearance of many medicines. During pregnancy, liver enzymes are upregulated and renal blood flow increases, which leads to increased metabolism and clearance of many medications. 
Antiseizure medications tend to have a very tight therapeutic window and levels can fall below those needed for a therapeutic effect, so often dose increases are needed, she said.
"This is another important message from our study, as we know that one third of women in the US are treated in primary care settings and do not regularly see a neurologist. Primary care doctors also need to be aware that they need to monitor the blood levels of anti-seizure medications during pregnancy," she added.
The study was supported by grants from the National Institute of Neurological Disorders and Stroke. Pennell has disclosed no relevant financial relationships.
N Engl J Med. Published online December 23, 2020. Abstract.  
For more Medscape Neurology news, join us on Facebook and Twitter.